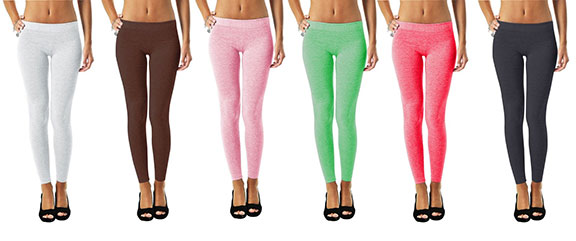 It's rare that I agree with Republicans but this dress code from the Montana House of Representatives is spot on. You can read it in full here, but I've highlighted some of the key points:
"Business Formal for women is defined as a suit or dress slacks, skirt, jacket, and dress blouse or suit-like dress and appropriate shoes (…). Leggings are not considered dress pants."
"Women should be sensitive to skirt lengths and necklines."
According to the New York Times, some women are lashing out against the dress code. "The whole thing is totally sexist and bizarre and unnecessary." says one Democrat, who describes the code as "something out of Mad Men."
Um, NO. This is not sexist or bizarre. You are a freaking politician, and when you go into politics, you give up your right to show off cleavage and wear mini skirts to work. As for the leggings, this is not an issue of "leggings are not dress pants" or "leggings can't be worn in the House of Representatives." This is about the fact that LEGGINGS ARE NOT PANTS. Not for politicians. Not for housewives. Not for fashion designers. Not for secretaries. NO ONE. Except fitness instructors and people while they are exercising (and ONLY while they are exercising.) Can someone please try and pass this by the House of Representatives to make it law?