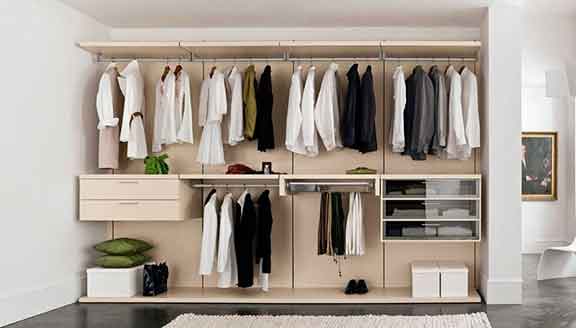 I'm not a huge fan of New Years Resolutions because I figure if you need to do something, you should just do it regardless of what time of year it is. However, I do like the idea of reflecting on things and using the new year as a time to figure out what you need to do. It has been a few years now since I have embraced minimalism, and it has defined the way I shop and dress. I've got trips planned to New York, Paris, and London in the next two months and I know I'll be doing a lot of shopping for work (it's called "research" because you don't actually get to buy anything…) and I feel I must have a plan for the year so that I don't buy anything silly (and so I don't deprive myself.) Here are 5 wardrobe resolutions I hope to follow in 2015, what are yours?
1. Do a clear out at least twice a year. In December I did a modified version of The Minimalists' Game where I tried to get rid of one item of clothing for every day of the month (underwear or socks counted for 1/3 of a day, shoes were one day each.) I failed as I didn't manage to get past day 24, but I'm not beating myself up about it as I moved to Sweden with an already massively reduced wardrobe. The point is, I got rid of a bunch of stuff I didn't wear anymore, and I will most definitely do it again! I plan to do this twice a year. And if I hesitate on something, I put it into a bag in my storage room for a few months, and if I don't notice it missing or need it, it goes to charity.
2. Really, really, REALLY try to only buy what you need. I know this is hard, but you'll feel an immense sense of satisfaction if you buy something and wear it a lot. This happened to me a month ago, I bought this cashmere sweater and wore it more than two thirds of Christmas. I am wearing it right now. It feels good to know that I'm able to buy things that I know I will wear.
3. Buy doubles if it is awesome. If you buy something you know that you are going to live in, or make GREAT use of, then it doesn't hurt to buy a second. I've done this with shoes and clothes on numerous occasions, and only made mistakes a few times. The strategy here is that if you find something good, and you know you will need another one, may as well get it now. There is nothing worse than falling in love with a top/shoe/bra and then realizing you can never get another one. Then you end up with lesser versions later on because you can't replace the first. But note that this usually only works if you've taken said item home and worn it a few times. So do that quickly and figure out if you need to buy a double before it sells out.
4. Do your research. The internet has made it so much easier for us to find exactly what we want and now we have no reason to settle for less. It is worth taking the time to research the options if you are searching for a particular item.
5. Buy local and eco whenever you can. Even a garment made on the other side of the world, but bought at an independent local retailer, means money stays in your community. And try and boycott all the brands whose ethics are highly questionable. You don't need that $4 t-shirt, anyway.
Image courtesy of Ikea.