Here are some of the big disappointments from the Fall 2015 catwalks.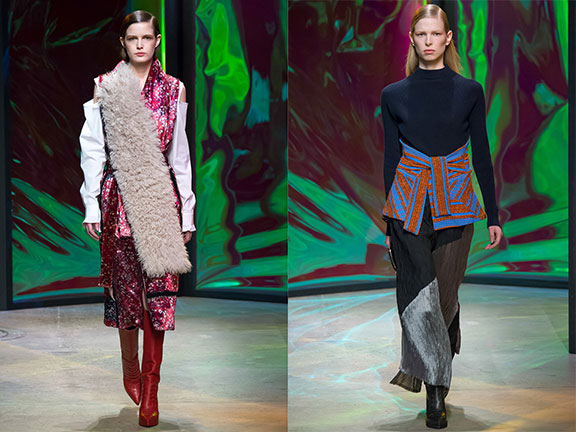 Thakoon
This is a chaotic, mishmash of colours, prints, and ideas. That is not always a bad thing but when it is combined with weird waist designs that add bulk to the midsection, and bizarre fur shashes, then it just does not work.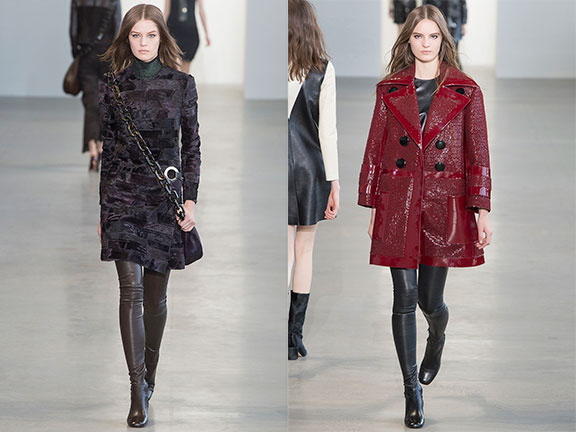 Calvin Klein
It is a very sad day in the world of fashion when a Calvin Klein show looks like a mix between Marc Jacobs and Saint Laurent.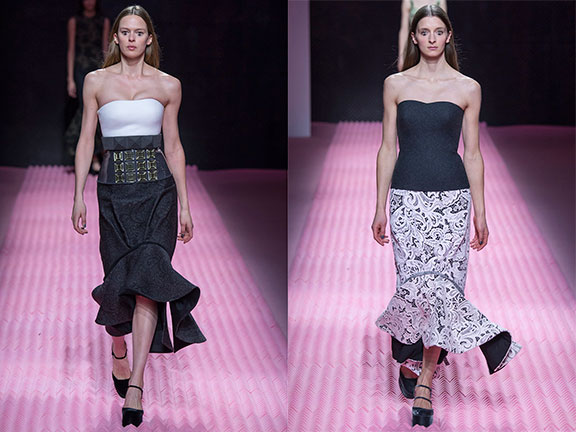 Mary Katrantzou
I've been saying for a while that this brand is going to be put to the test when they can no longer parade the crazy colourful all over prints down the catwalk. I've yet to see a Mary Katrantzou show that is not about the print and that looks nice. This particular collection is proof that she is a print designer and not a fashion designer, and it looks really bad.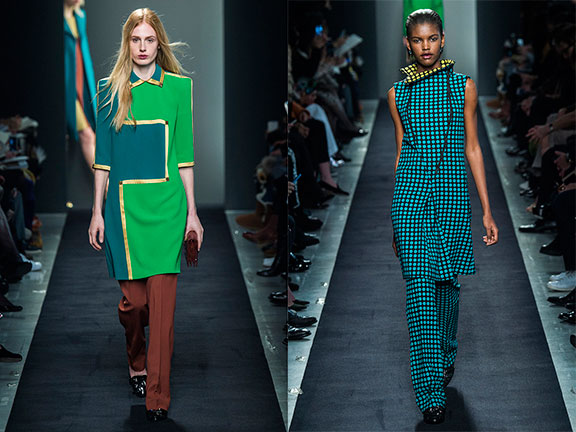 Bottega Veneta
What happened to Bottega Veneta being that ultra chic brand whose colour combinations and patterns were both innovative and classic? This collection was an assault of colours (well, for the Bottega catwalk…) and there was too much print. On top of that, the silhouettes did not say "I am extremely well put together" like this brand usually does, but instead they were a bit sloppy. A major disappointment from one of my favourite brands.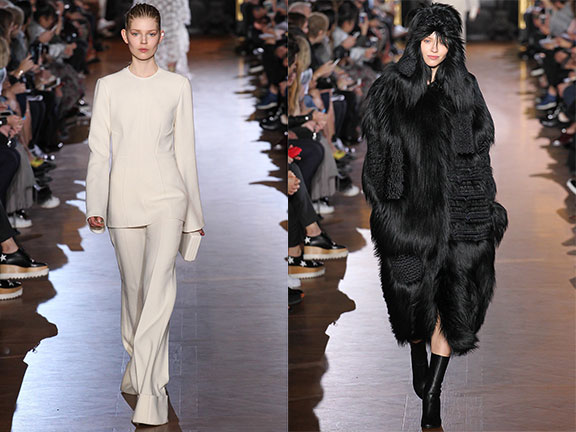 Stella McCartney
I have a deep hatred for Stella McCartney because she has used her father's fame in order to achieve an underserved fame, and she is an animal rights activist. But I will not deny that thanks to a talented design team, she has managed to gain a following of customers who appreciate her fashion driven, practical collections. I use the word practical because she is a mother and always stresses the importance of practicality within her collections. So when I saw this mess, I was confused. A busy working mother does not want to wear ridiculously long sleeves and pants that drag on the floor, in a tone of cream, no less. Nor does she want to swatch herself in a ridiculous amount of fake fur, which is pretty much the epitomy of tacky. If you don't want to put fur on your catwalk, fine. But don't put disgusting petroleum-based fake fur and pretend like it is a good (and better looking alternative.) Because it isn't. It is gross.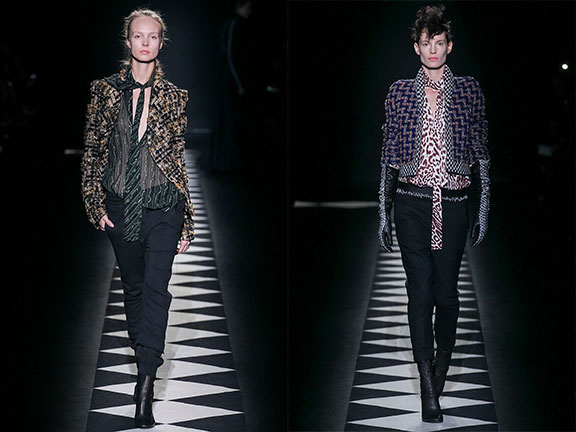 Haider Ackermann
I wouldn't say this show was a complete and utter disaster but I really miss the gorgeous drapes and sharp cuts Ackermann does so well. This felt like Saint Laurent and that's the last thing I want Haider Ackermann to be.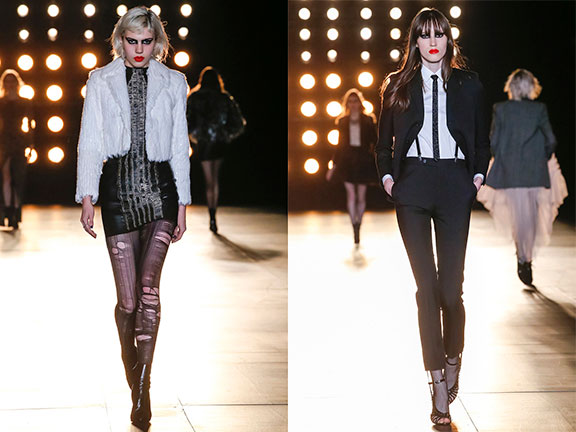 Saint Laurent
It seems like a lot of brands are getting on the Saint Laurent bandwagon and trying to emulate Hedi Slimane's tacky rock chic grunge girl. And it KILLS me that this is probably because the brand is supposedly making a ton of money. WHY? WHY? WHY? Why would anyone spend four figures on clothes that look like they were bought from Topshop? It pains me every time I read an article about how the sales figures are so good for them right now. I look at this crap and I CANNOT understand why anyone would want to buy it for more than $30.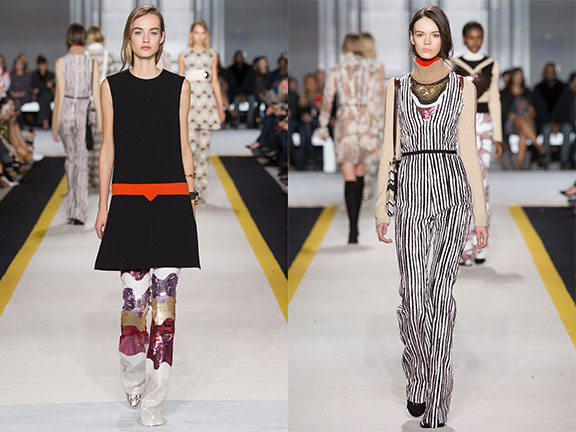 Giambattista Valli
Instead of the floaty, feminine, light, and beautiful designs we normally get from Valli, we've been served up a poor mix of patterns and outfits that don't even do the models any favours. Cue sad face here.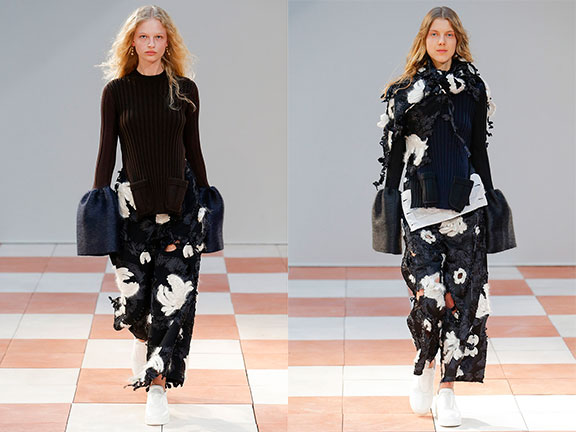 Céline
I understand why everyone raved about Pheobe Philo's first Céline collections becuase she made beautiful, simple clothing that were both fashion driven but wearable. This has not been the case of late, and here is a prime example. I am not sure who would wear this stuff, but I am pretty sure it is not the stylish, confident women that wore Céline before.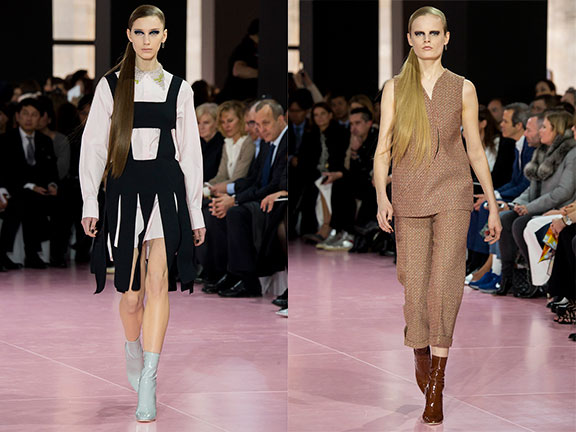 Christian Dior
If you think back for a second to the superb collections John Galliano did for Dior: the incredible gowns, the stunning coats, the sumptous fabrics, and the perfectly constructed silhouttes, and then you look at this, you are disappointed.
Images from Vogue.com.