Here are my ten favourite shows from the Fall 2015 catwalks. My least favourite are to follow next week…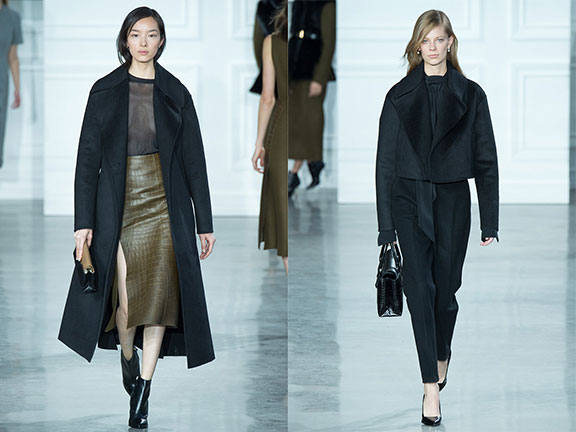 Jason Wu
By no means do I like the concept of ladies who lunch nor do I feel like we need to encourage this activity (not the in the American society girl sense) but I always loved Jason Wu for being the "young" designer who was modernizing the ladies who lunch. However, I felt that in recent seasons he lost his flair and tried to be too fashion. That has since been recitifed, and it seems like he is back on track and making fancy, chic clothing for classic women who have a lot of money. And there's nothing wrong with that.

Emilia Wickstead
There is rarely a young designer out of Longon whom I feel has potential to be a commercial success. Emilia Wickstead is an exception, her chic, contemporary collections make me want to get dressed up and go our somewhere fancy (but probably not lunch.)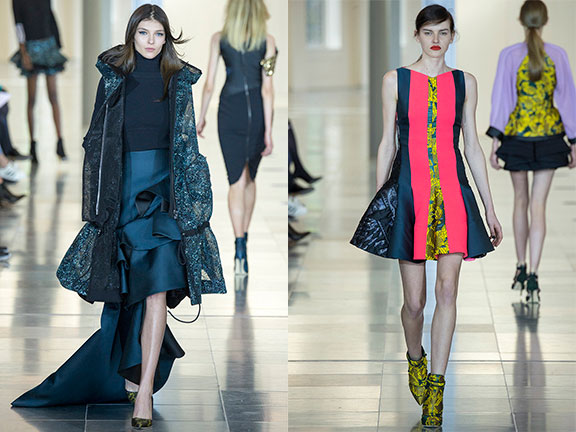 Antonio Berardi
I really don't know why I haven't paid more attention to Antonio Berardi in recent years, because the fact is, he makes beautiful clothing. This show is a great example.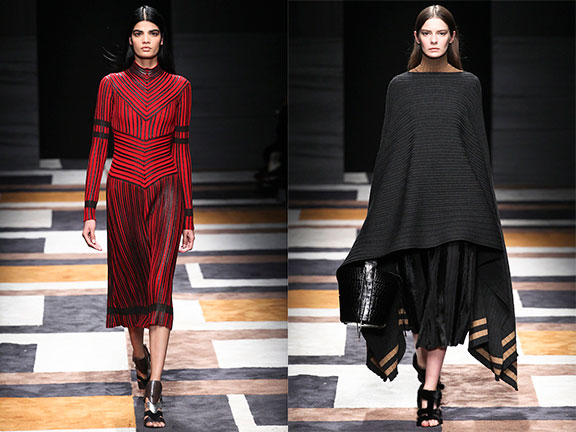 Salvatore Ferragamo
Some brands have the boring job of making very classic clothing, but Ferragamo did it in a way that looks interesting. This is a very classic show, but they've injected some interesting design concepts and they have gone a long way.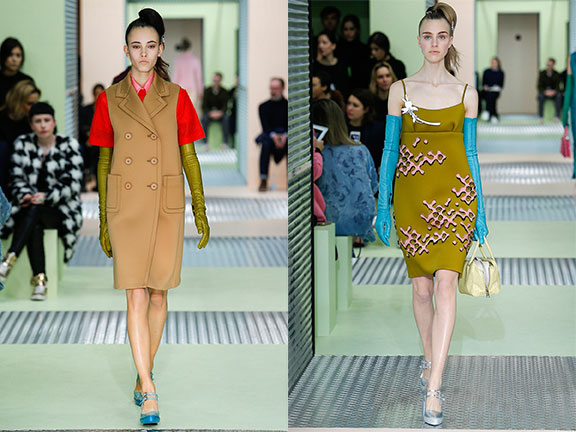 Prada
It is really nice when Prada is just Prada and it looks really amazing.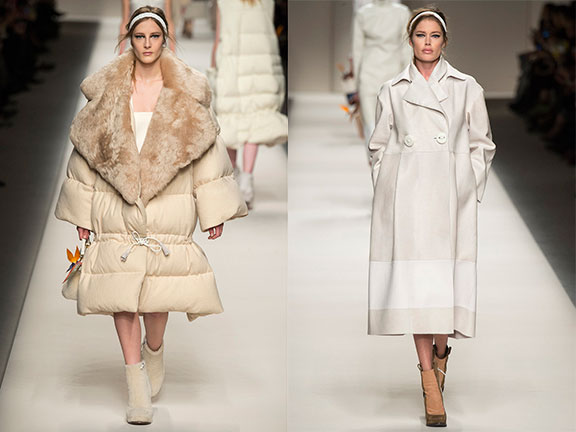 Fendi
Why is Fendi always so good, and Chanel is always not very good? Chanel hasn't always been not very good but it boggles the mind that Karl Lagerfeld comes up with these amazing parkas on drugs and the best coat collection of the season, and then disappoints when he gets his turn in Paris at Chanel. Maybe he should work on Chanel first, and then perhaps I'd be more impressed. Meanwhile at Fendi, the coats looks freaking fabulous and so did all the fur.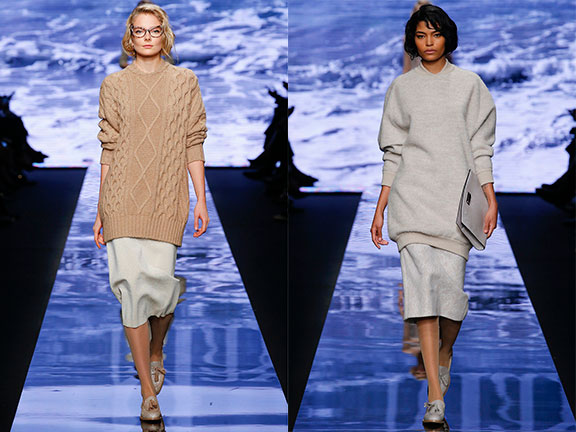 Maxmara
Maxmara was by no means exciting or inventive, but it stood out because many of the pieces made me think "Ooh, I'd wear that." If you are looking for beautiful coats, cozy chic knits, and warm dresses, then look no further. Unless you don't have thousands to spend on your fall wardrobe. In which case, look further.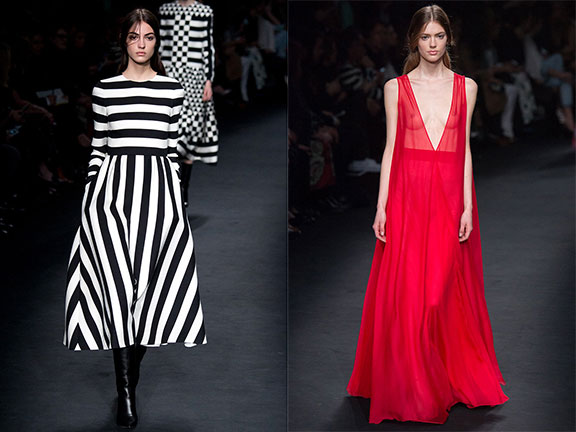 Valentino
Since Maria Grazia Chiuri and Pierpaolo Piccioli took over, there's hardly been a bad thing to say about Valentino. The collections are amazing: the right blend of simple, clean line dresses that Valentino did so, SO well, and the heavily embellished numbers that make it stand out as a luxury brand. And of course there was the Zoolander thing, which was kinda fun.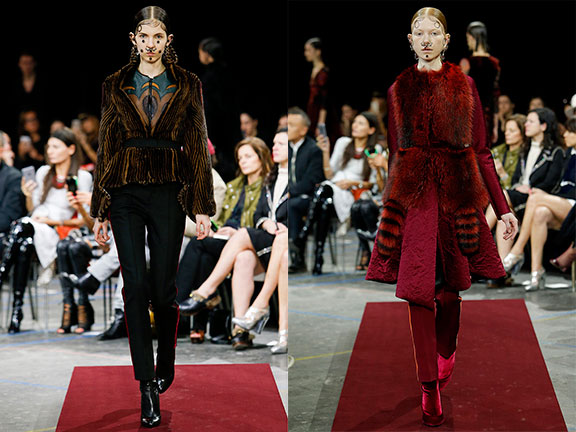 Givenchy
Givenchy has turned into a staple of awesomeness. Riccardo Tisci seems to go quielty about his business of making unbelievably beautiful and interesting clothing, without kicking up a fuss like the rest.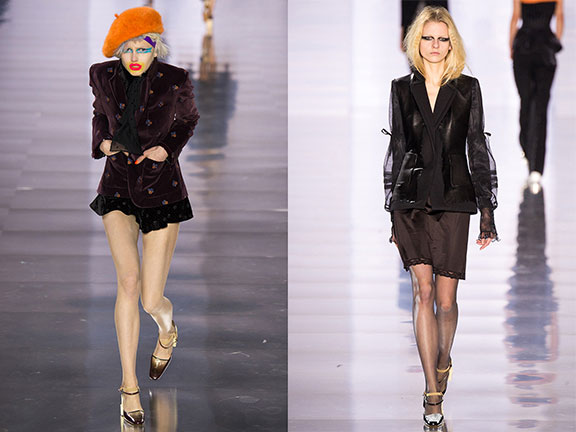 Maison Margiela
The reason why this is on this list is because I am so happy that John Galliano is doing cool stuff. Regardless of what he has said and done, he is a fanstastic designer, and while this show isn't going to win most outstanding collection of all time award, it is certainly proof that he is making a comeback and for that, I am thrilled. This is a great match.