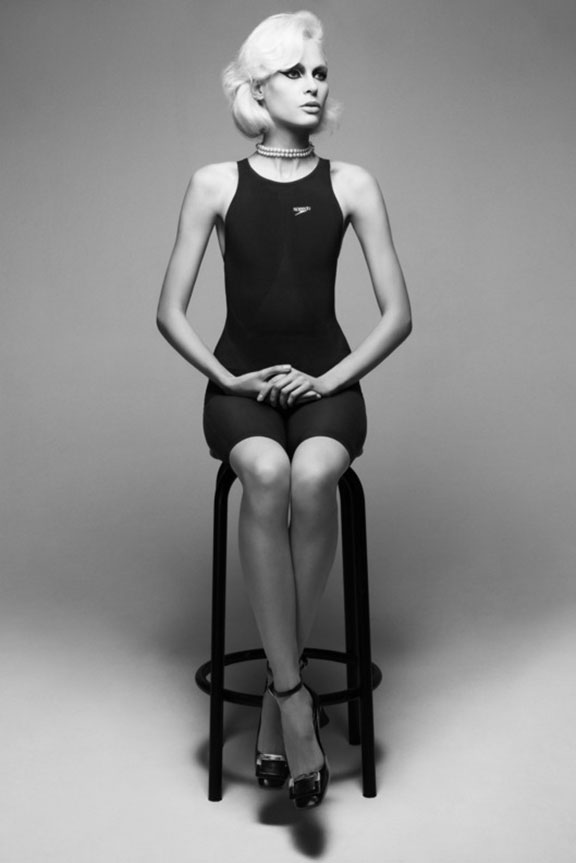 When I read a fashion quote like this, I wonder what outsiders think of the fashion industry. Here's what Carine Roitfeld, Editor of Vogue Paris, has to say about wetsuits:
"I think wet suits are the new silhouette. They are the new outfit. It's extremely classic with a Chanel jacket!" (The Cut.)
First of all, wetsuits aren't really an outfit. If you aren't in the process of doing some sort of water sport, you really have no reason to wear one. They are actually worse than wearing leggings as pants, because a wetsuit is like one giant body legging, so you are almost wearing "body stocking as outfit." See where I am going here? This is not good.
Also, suggesting you pair a wetsuit with a Chanel jacket is what makes people view the fashion industry (which employs millions of people and is worth hundreds of millions of dollars) as a farce. Here is a top fashion editor, suggesting you wear a wetsuit with a Chanel jacket for summer. And to suggest this is "extremely classic" demonstrates that she either does not know the definition of the word "classic" or she has lost track of reality. I'm guessing it is the latter – and while fashion editors wouldn't be as exciting if they were always in tune with reality, it is kind of annoying when they make statements like this.
On the bright side, I guess this is good news for all of you worried about beach bodies and tans – a wetsuit three sizes too small will suck in any unwanted bulges and you won't have to worry about a spray tan before the beach, as you won't have any skin exposed. Although I'd suggest you skip the Chanel jacket as it's not good for hot days and the sand might ruin it.
I'll conclude by an addition to one of my important fashion mantras, let's make this my new fashion quote: "Leggings are not pants. Yoga pants are not pants. Wetsuits are not outfits."
Quote from The Cut, images from CR Fashion Book.