Ask Alexandra is my fashion advice column. Have a question you want to ask me? Fill out the form here.
Hi Alexandra,
I have a question for you. I'm thinking of making my own small fashion collection but I am not sure how I'll get the fabrics I want as most of the manufacturers don't want to work with small orders of 50-100 metres. Is there a different way of sourcing fabrics initially without having to pay a lot?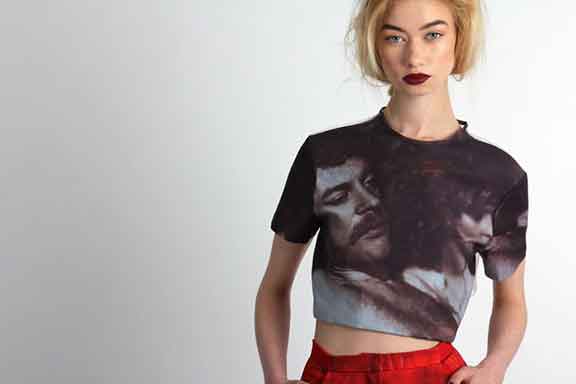 Dear Karolina,
I am going to presume that you already know the basics of sourcing fabrics, and for those of you who don't, then please have a look at this fashion advice article, Fashion 101: How do Designers Get Fabrics?
But you are right that my article did not address the issues you are facing, which are the minimums expected by large fabric suppliers. I was at Premiere Vision only just a few weeks ago, so this is all fresh in my mind. Normal minimums for fabric suppliers start at around 240m per colour, but for larger manufacturers, this can go up to 1000m or 3000m per colour.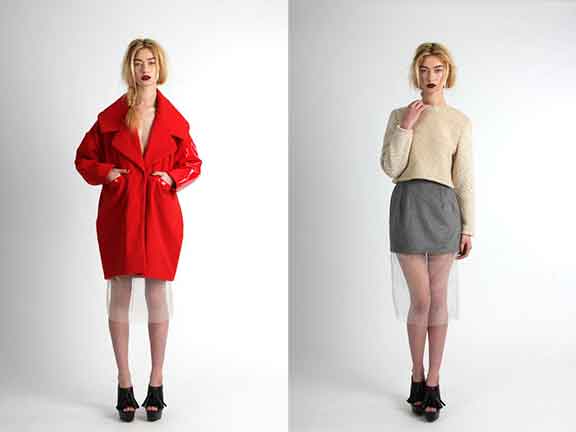 These quantities are of course impossible for small companies, so you've got two options, either buy from companies who sell from stock, or ones with very small minimums. You would be surprised how many higher end fabric companies have minimums of only one roll, which is roughly 60m. You can't get budget fabrics in these quantities, but you can definitely get luxury fabrics like this. You simply need to ask.
Companies who have a stock program are your next option. This can be directly from a mill, or a distributor that services a particular geographic market. I am not familiar with all markets, but I can definitely think of distributors in the UK, US, and Canada that work with small minimums. Some will have minimums of 50/60 meters, others will have minimums of 15, 10, or even 3 meters (or yards.) Usually there will be a sliding scale price list, so you'll get a better price if you purchase more.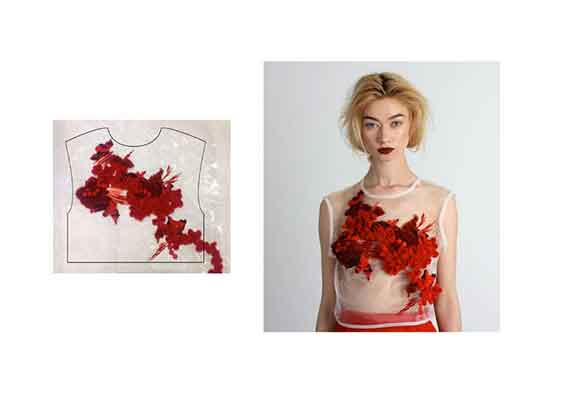 Lots of shirting and tailoring fabrics distributors have low minimums because they supply shirt makers and tailors, who order small quantities for custom suits. Otherwise, some google searching or utilizing resources websites like Maker's Row will probably lead you to some supplier contacts. Then you just need to call them and ask them what their minimums are for production and sampling. You may also want to know whether they have a stock program (meaning fabrics they always have in stock), if they let you reserve fabrics (this is rare but it is gold) and what the lead time is for production.
And don't forget to ask around! Sometimes the best fashion advice or tips comes from people you know in the industry. Good luck!
Image credits: designs by Louise Thomas.