A 32 year old wants to change jobs and leave nursing to pursue a fashion career. Here is my advice. Ask Alexandra is my advice column. Have a question you want to ask me? Fill out the form here.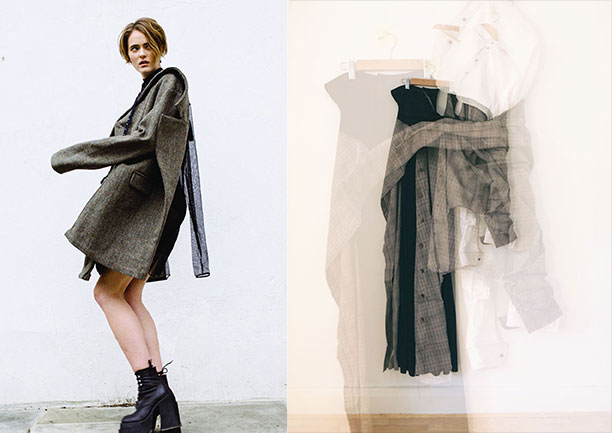 Dear Alexandra,
I stumbled upon your website/blog after googling "best fashion schools in the world," and it directed me to a list of 50. I really need advice.
I am a 32 year old woman looking to start a whole new career – and this time, in fashion. I am naturally creative, artistic, and have a good attention to detail when it comes to mixed media (specifically jewelry design), but lately I've been having the itch to design clothes. I wonder if I am too old to start this new adventure? At a young age, I went into medicine (registered nursing) to please my parents and realized it never suited my personality.
My question is, what school do you recommend for me? I am a total beginner. I don't have a portfolio. Have you heard of FIDM in Los Angeles? Is it a good school? What I want to get out from the school I do end up attending is good skills. I want to learn how to make beautiful couture clothing (embroidery, knitwear, sewing, patternmaking, etc.) I have made sketches already and I've gotten many compliments to my designs – I just need a school to show me the basics.
Best,
Stephanie
Dear Stephanie,
Letters like this always perplex me. You've chosen nursing, a job that is always in demand, secure, and you can work anywhere in the world. You get to help people, and while I am under no illusion that nursing is not all about making nice people better, you are contributing in a way that a fashion designer never will. I have a good friend who is a nurse and I am almost always jealous of her job and the lifestyle it allows her.
Anyway, that's not why you are writing. Are you too old to start a fashion career? No, you definitely are not, but you need to be willing to put the time in. To learn the skills you speak of, you will need to do a  degree or at least a 2 year certificate. A degree will give you a better chance of getting a job. In order to get into a school, you will need to put together a portfolio.
Here's a list of some of my articles about choosing and applying to fashion schools.
As for choosing a school, there are so many factors to consider. I would check out Fashionista's list of best fashion schools, and the Business of Fashion has one, too. You'll want  choose one based on the program, location, your budget, and the reputation of the school.
But if you were my friend, here is the advice I would give you. Don't quit your job. Spend your spare time exploring your creative side. Take some part time or evening classes in sewing and fashion design. Start making the designs you have sketched and try getting them out there. Have friends wear them, family, and see if they are as successful as you think they will be. This exercise will not only get you started in the field, it will also allow you to get to know the industry better. Maybe you'll decide you don't love a fashion career as much as you thought. Maybe you will realize that it is what you want to do, and you'll quit your medical career and start a degree course with a huge amount of confidence and a head start on your skills.
Good luck!
Images from Seo Hee Kim's portfolio.