Ask Alexandra is my advice column. Have a question you want to ask me? Fill out the form here.
Hi Alexandra,
Ever since I was born I could pick up a pencil and draw. The first thing I drew was a high heel I saw in a newspaper. Everyone loved it. All for the rest of my life I have been into fashion and drawing. I feel like I was made for this! When I was in middle school I was made fun of because of my talent and what I want to be. I am now 18 and in college hoping to transfer to Kent State next summer! I feel like I'm nowhere because my family is poor, I live in Michigan, I have no internships, and I have no contacts. The only person I met in the industry was a photographer named Tony from Vogue.
My parents are steering me away from fashion design because they say it's not good for me. But I feel like they don't understand. They think I want to be like Russel Simmons or Kimora Lee Simmons but no! I want to be like or surpass McQueen, Pugh, and Margiela. I have these visions and ideas of things people in the fashion business have never done. I want to revive the days of 90′s couture shows like Mugler. It's just I feel it's a bit too late. I just want to know is it too late? Or if it isn't how do I start or where do I go to start? I'd really appreciate the feedback. I'm more determined than anybody!!! Thank you for reading.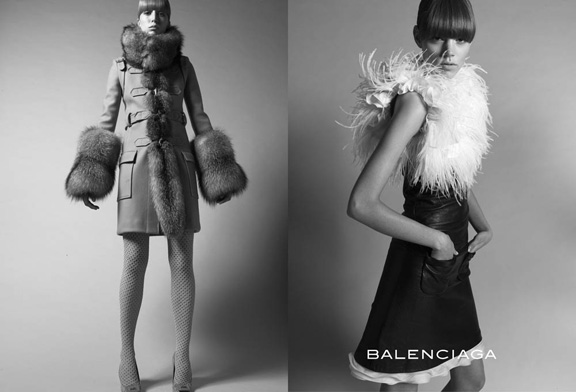 Hi Anthony,
This is such a touching letter, and the first thing I will say is that it is ABSOLUTELY NOT TOO LATE! You are only 18! EIGHTEEN! You have barely started! I will also say that you are right to think it is going to be difficult, but so many designers started like you, and made it. It sounds like you have the determination you will need.